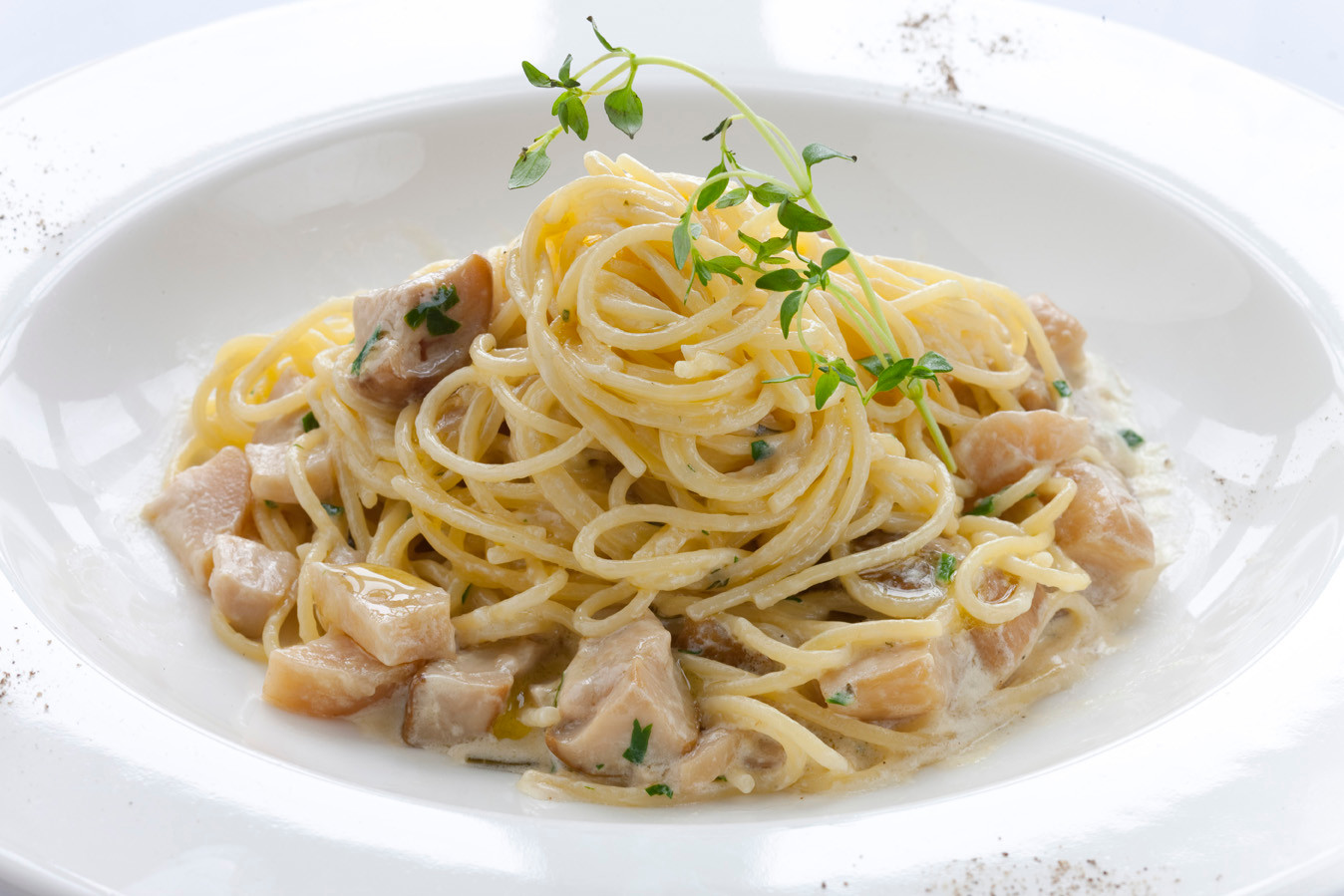 Pasta in cream-tomato sauce
Products (for 4 servings):
Pasta – 300 g
Cheese – 100 g
Sour cream – 50 g
Tomato paste – 50 g
Butter – 30 g
Salt – to taste
Ground black pepper – to taste
To prepare pasta in tomato-sour cream sauce, you need to prepare the necessary ingredients.
Boil the pasta, add the butter.
Add sour cream and half of the grated cheese to the tomato paste, mix well.
Add the sour cream and tomato sauce and cheese to the pan and stir continuously for 5 minutes over medium heat.
Pour the sauce over the hot pasta.
When serving, sprinkle the pasta in the tomato-sour cream sauce with the remaining grated cheese. Bon Appetit!