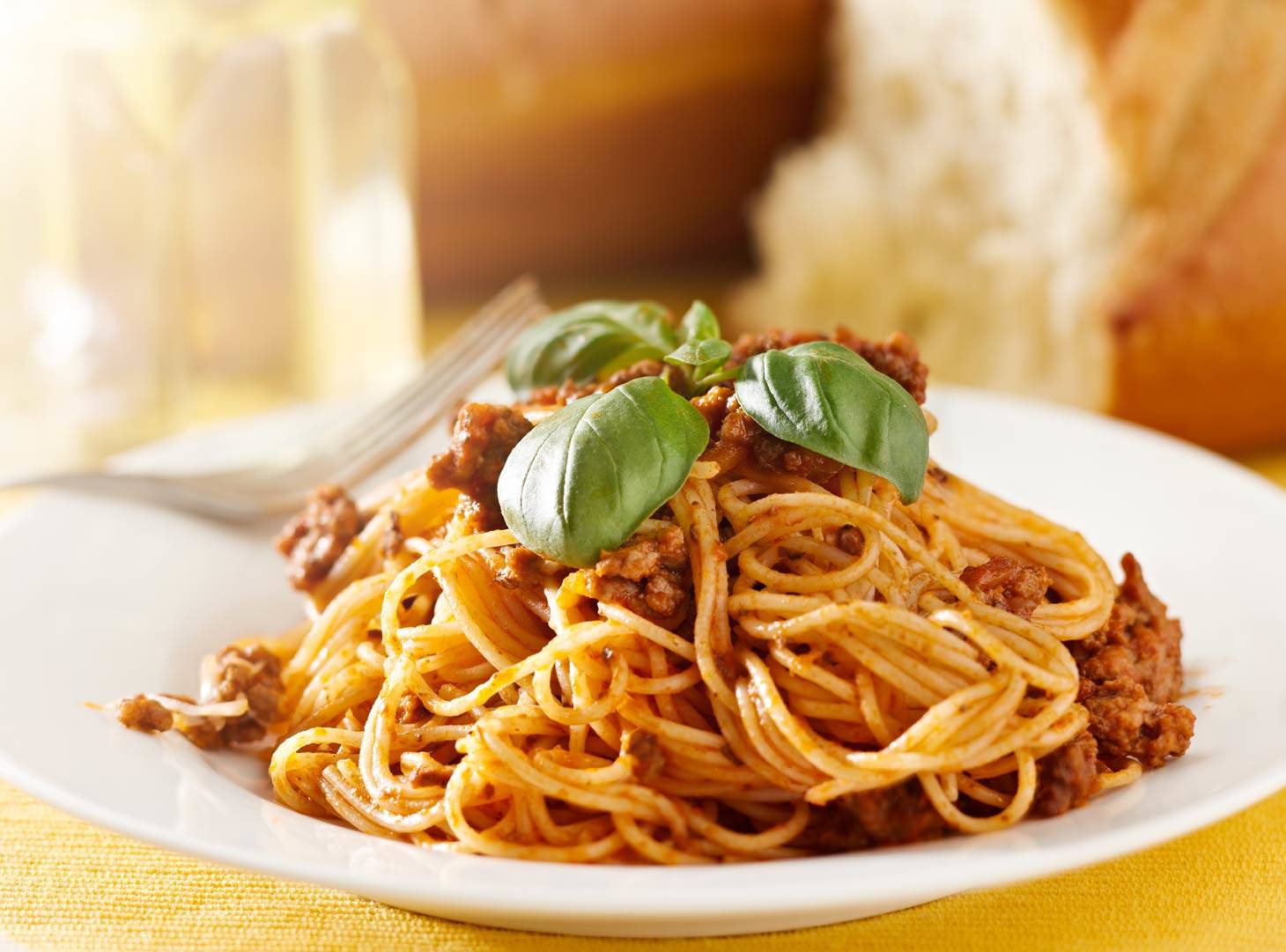 Products (for 4 servings):
Spaghetti – 400 g
Boiled and smoked brisket-200 g
Chicken egg – 1 pc.
Egg yolks – 3 pcs.
Parmesan cheese-75 g
Butter – 2 tablespoons
Olive oil – 1 tablespoon
Garlic – 2 cloves
Salt – to taste
Black pepper-to taste
Cut the brisket into small cubes.
Heat a frying pan, melt 1 tablespoon of butter and send the brisket there. Add 2 cloves of garlic, previously chopped with a knife. Fry the brisket on low heat for 10 minutes, the fat from it should melt, but it should remain soft. After frying, remove the garlic.
Add 1 tablespoon of salt, 1 tablespoon of olive oil and spaghetti to the boiling water. Cook as indicated on the package of spaghetti – it is important to observe the specified cooking time in order to cook the spaghetti correctly.
In three eggs, separate the whites from the yolks. Put 3 egg yolks and one egg with white in a bowl, add salt and pepper (1 pinch each), beat well and add 2 tablespoons of grated cheese. Mix well.
Put the finished spaghetti in a colander, first leaving 1.5 cups of water in which they were cooked.
Turn off the heat under the pan with the brisket, send in the spaghetti, add 1 tablespoon of butter and pour over the beaten eggs and cheese.
Mix everything thoroughly, gradually add 1 cup of water from the spaghetti and 2 tablespoons of cheese, stirring constantly so that the eggs do not curdle.
Arrange the spaghetti on plates, add the brisket on top, sprinkle with ground black pepper and grated cheese. Pasta carbonara is ready.
When serving, sprinkle the pasta in the tomato-sour cream sauce with the remaining grated cheese. Enjoy your meal!